Construction
Project Management
Key Features
Manufacturing & Construction KPI Dashboards
Gantt Scheduling
Real-time Labor & Material Reporting
Production Floor HUDs (Heads-up Displays)
Internal & External Users
Project-based Workspaces
Document Management
---
More Solutions
A solution small enough to fit in the palm of your hand — large enough to manage multiple projects. At the same time, in the same place.
With an Offsite-first mentality and a cradle-to-grave approach, Moducore gives Project Managers a new lifeline to execute and keep their projects on budget.
Oversee a project in Moducore from as early as the sales & estimating phases, all the way through design, manufacturing, site and close-out. The integrated Supply Chain & Warehouse Management modules, along with Moducores Labor, Material & Scheduling capabilities affords Project Managers a deeper, more meaningful look into the overall underpinnings of their project. Giving them stronger, more predictable cost controls for each of their projects.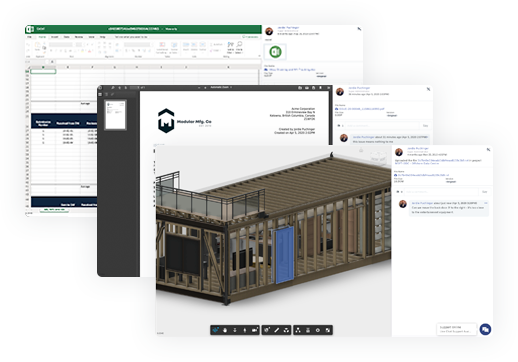 Explore the Offsite Operating System