Manufacturing
Warehouse Management - WMS
Key Features
Inbound & Outbound Logistics
QR-coded Inventory Catalogs
Printable Racking SKU Plates
Shop Floor Material Requisitions
Material Kitting & Workflows
Purchase-to-Std. UoM Conversion
---
More Solutions
Integrated Warehouse Management
When the entire supply chain — internal and external — is under one roof information flows naturally
Multiple systems like the Bill of Materials, MREQ System, Kitting, Procurement, Site, Quality Control — they all impact the Warehouse. In Moducore, they all speak to the Warehouse and help make sense of the chaos and keep you organized and on-time.
Somewhere in the middle of it all is the Warehouse. The warehouse ships materials to the shop floor and at the same time is for responsible shipping materials to the jobsite. On a good day, it can be chaos in a tin can.
The continued value of an end-to-end integrated platform like Moducore is having the ability to not only see, but speak with both the shop floor and the jobsite. Moducore helps make the chaos when you are in the middle of it all seem organized, and efficient.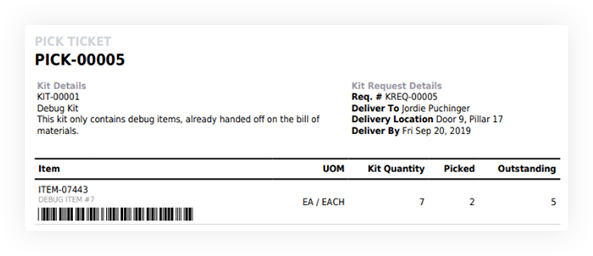 Explore the Offsite Operating System